T
r Wolfgang Stanta's website needed a new look. The old website, a multi-pager, was not responsive and unclear. The goal was to create a digital business card that reflects the personality of the therapist for spinal and joint diseases and the practice.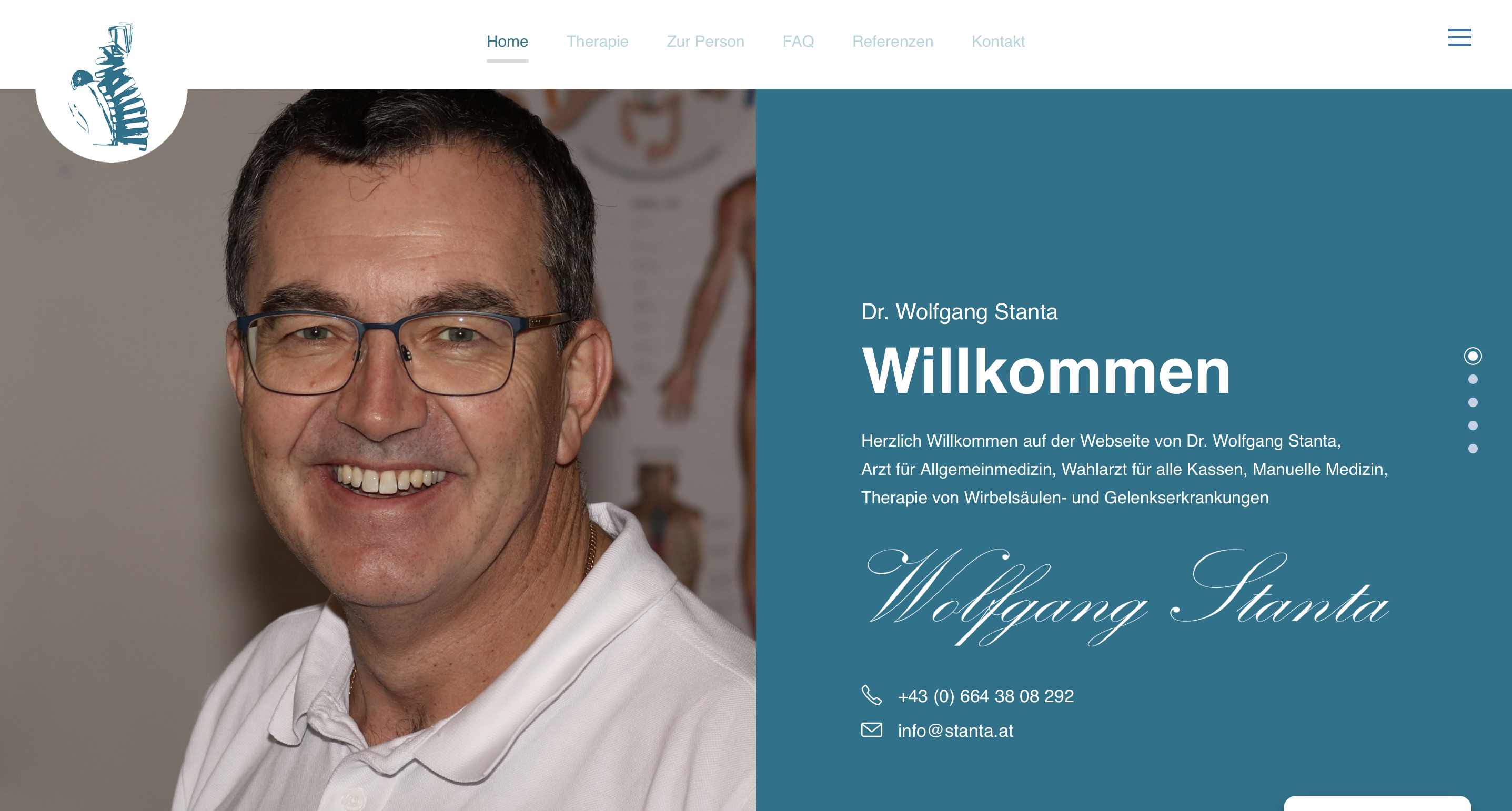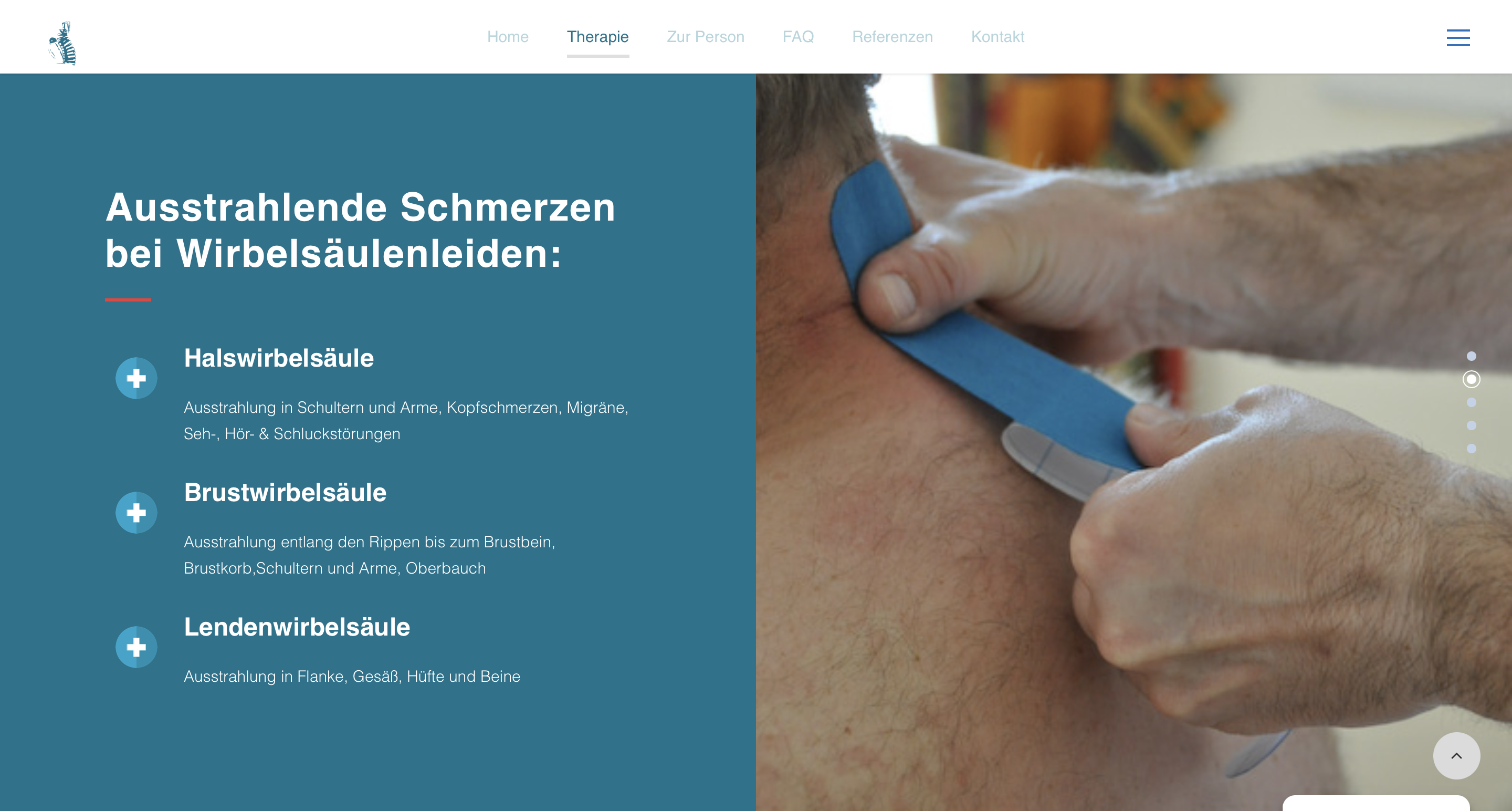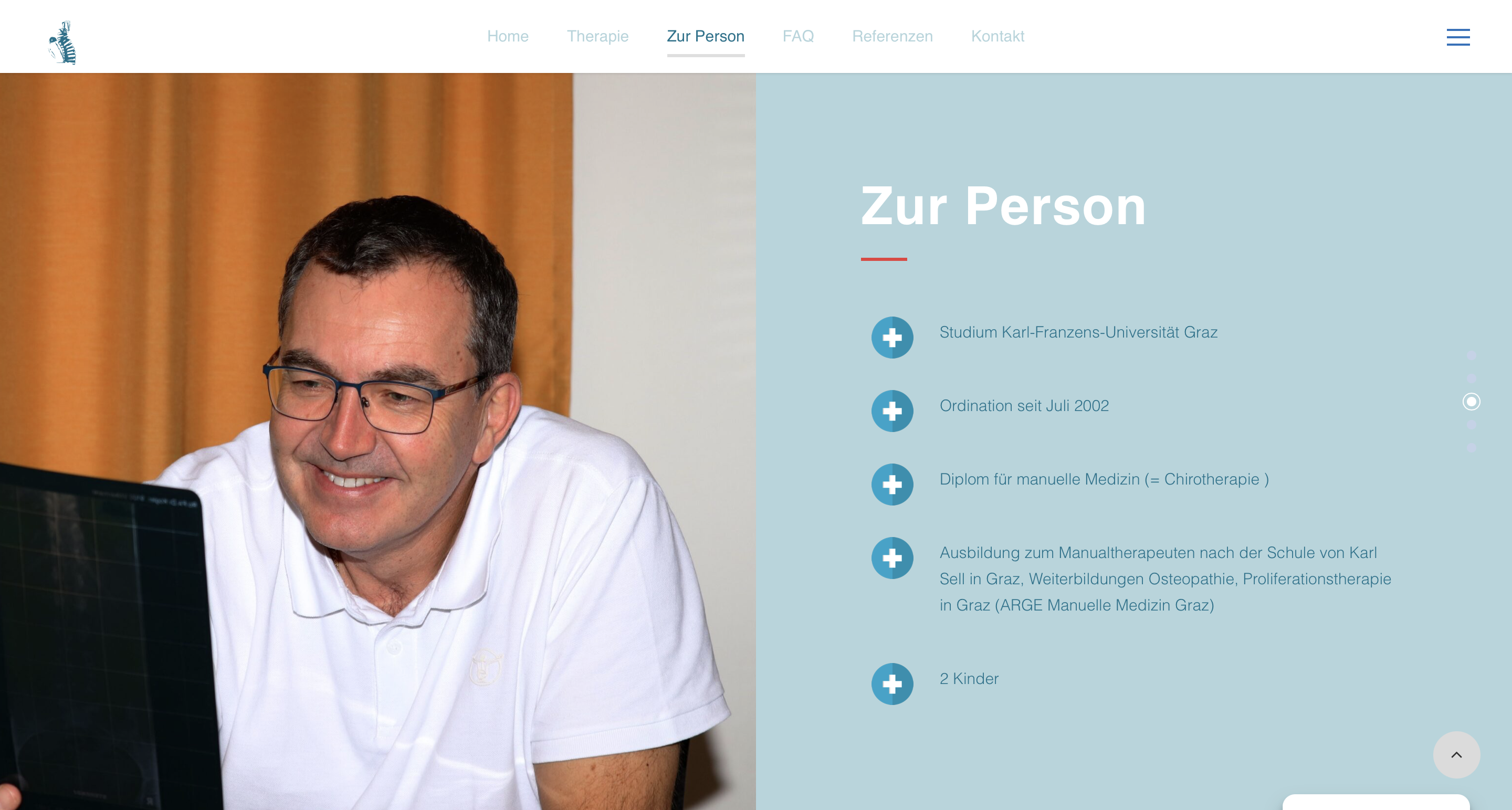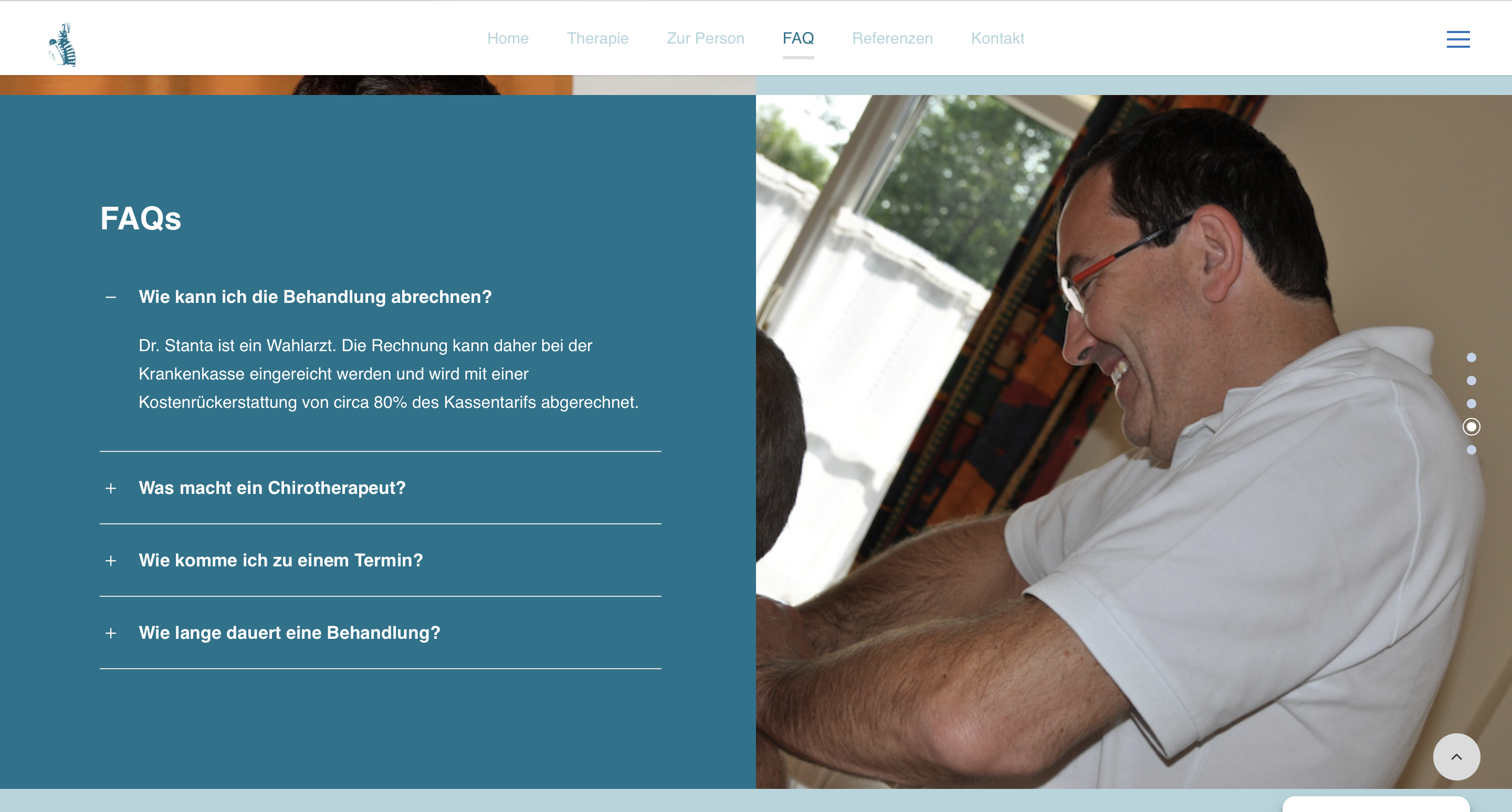 Together with Dr. Stanta, we decided on a one-pager, on which all activities and services are listed for customers and interested parties. A one-pager is a website that consists of only one page and has no subpages. This makes this variant the most cost-effective in the area of websites at Alpsware.
The content was taken over from the previous website, which is why the project was completed very quickly. Good to know: If the content and images/photos for a website already exist, we can present the first draft within a week.
The redesign of my digital business card was carried out by Alpsware in a very short time. I am very satisfied with the implementation and the ideas that were brought in by the team. [TRANSLATED FROM GERMAN]