I
r Wolfgang Stanta's website needed a new look. The old website, a multi-pager, was not responsive and unclear. The goal was to create a digital business card that reflects the personality of the therapist for spinal and joint diseases and the practice.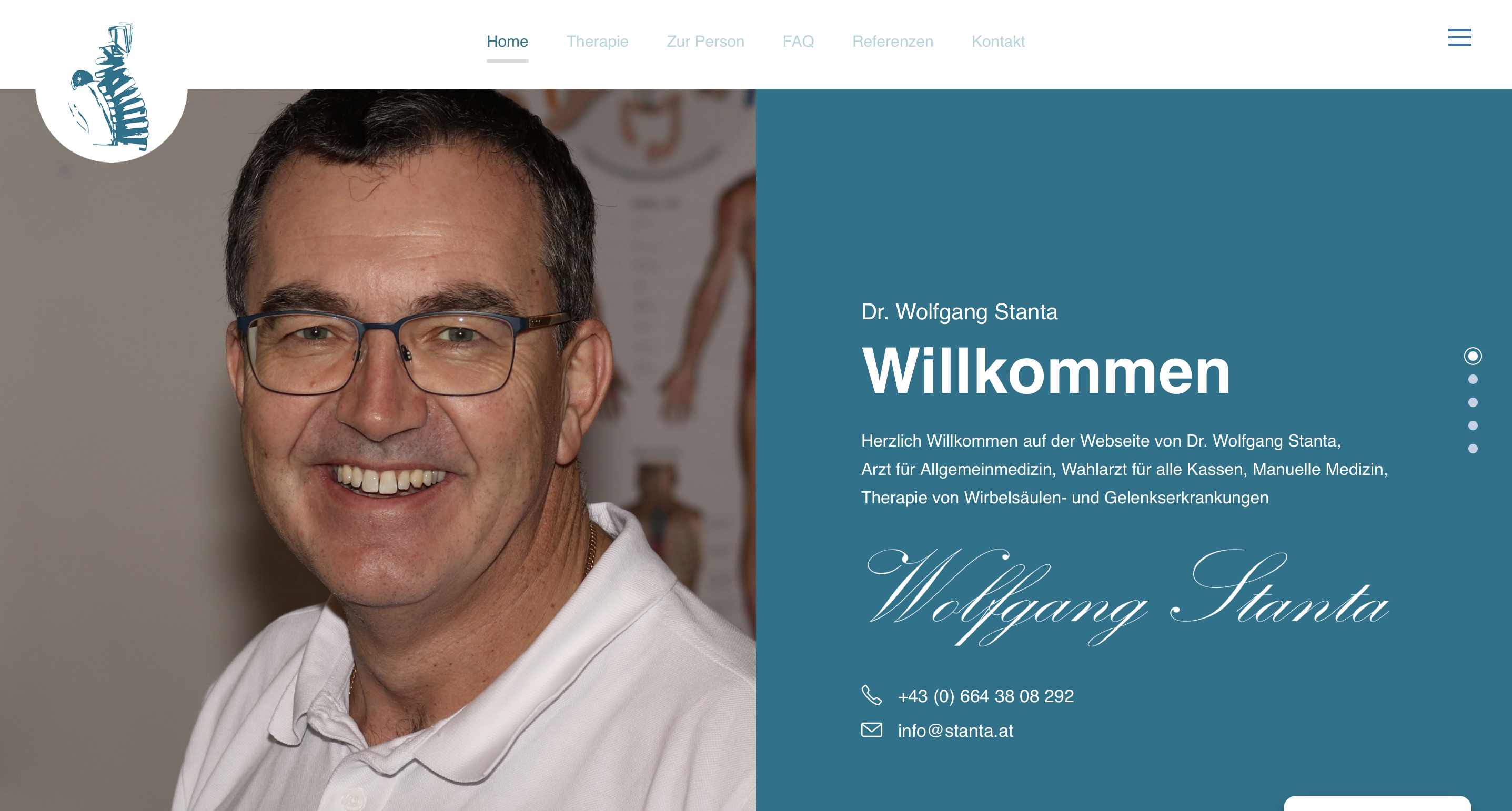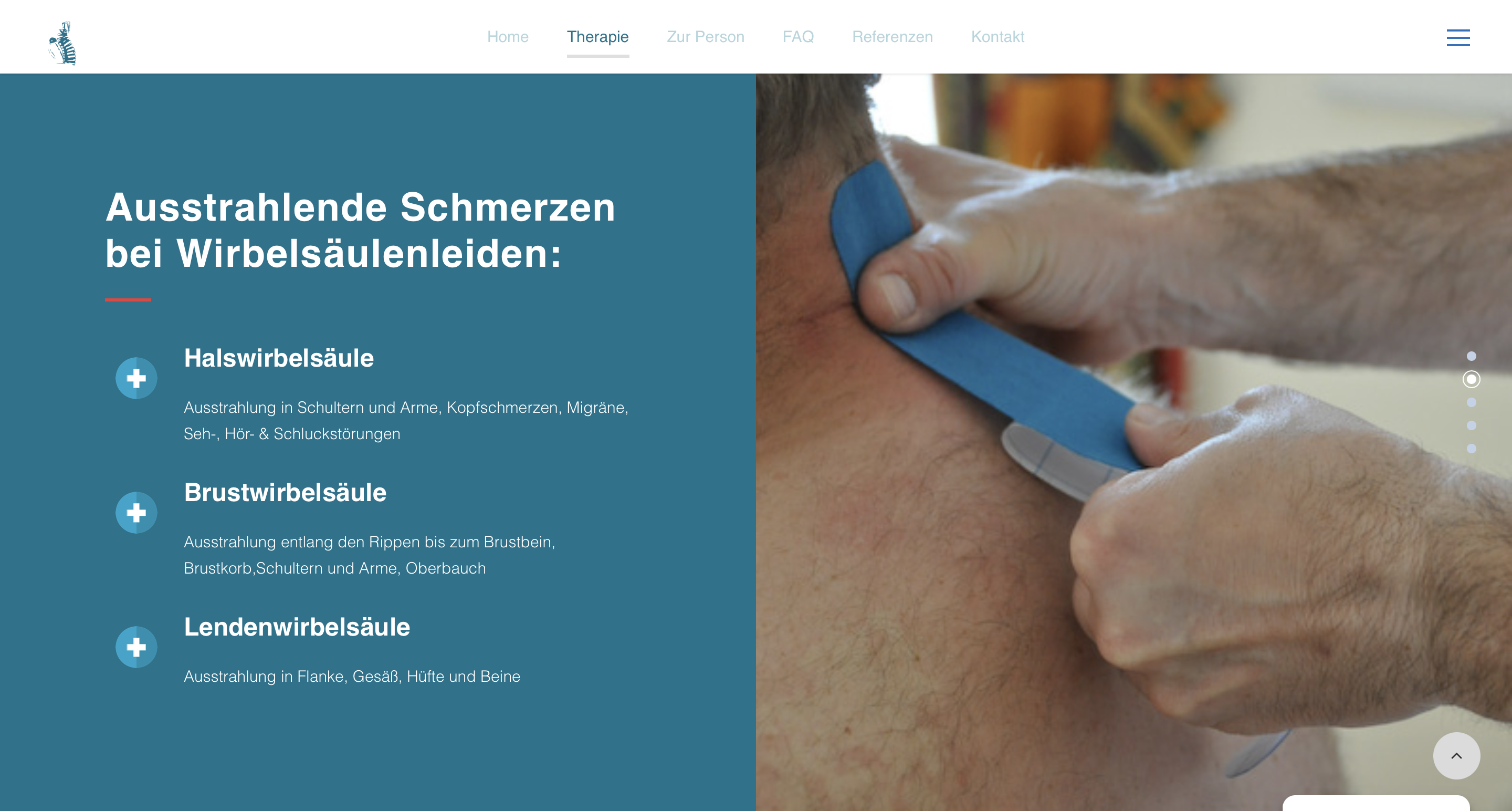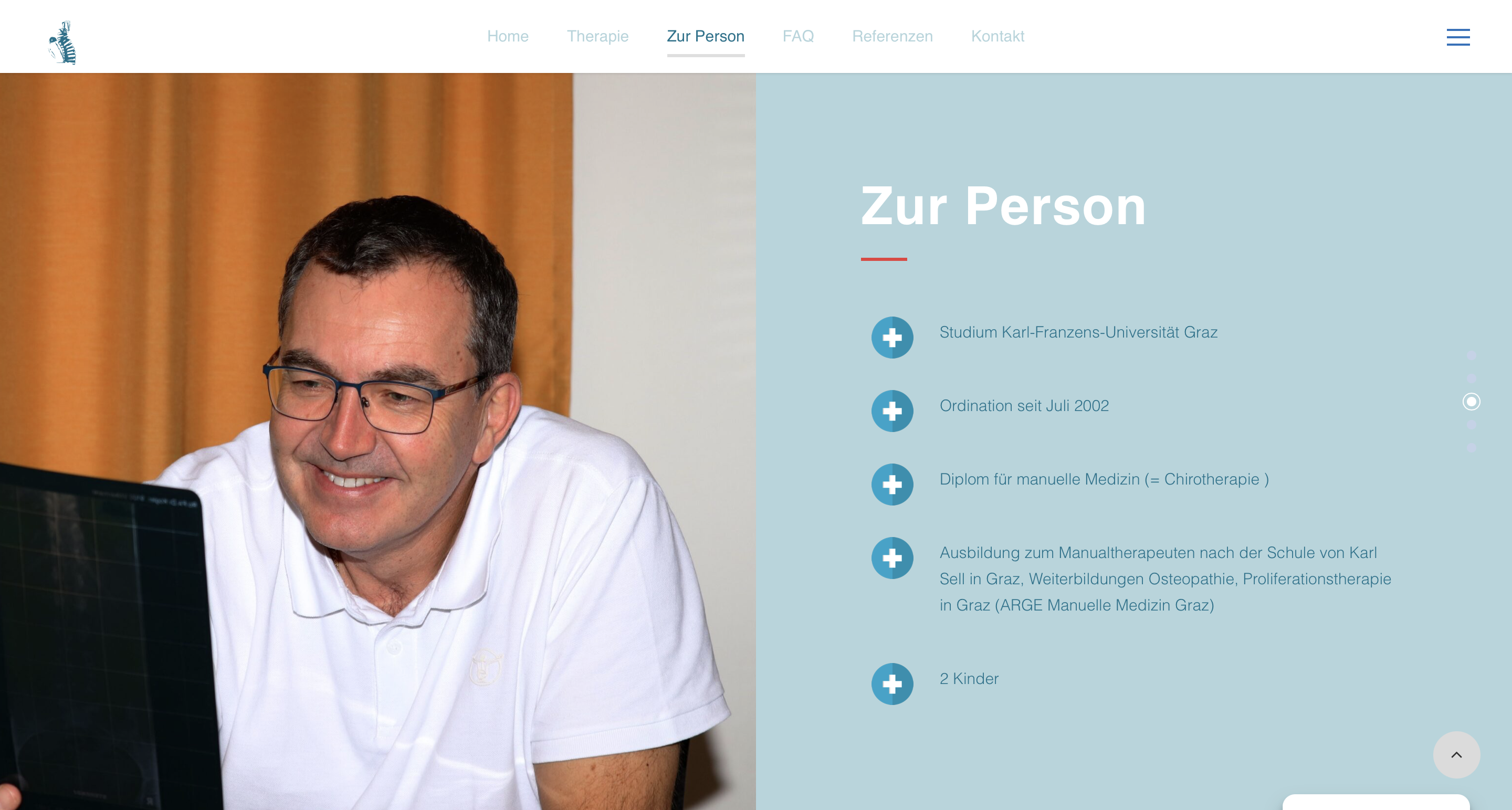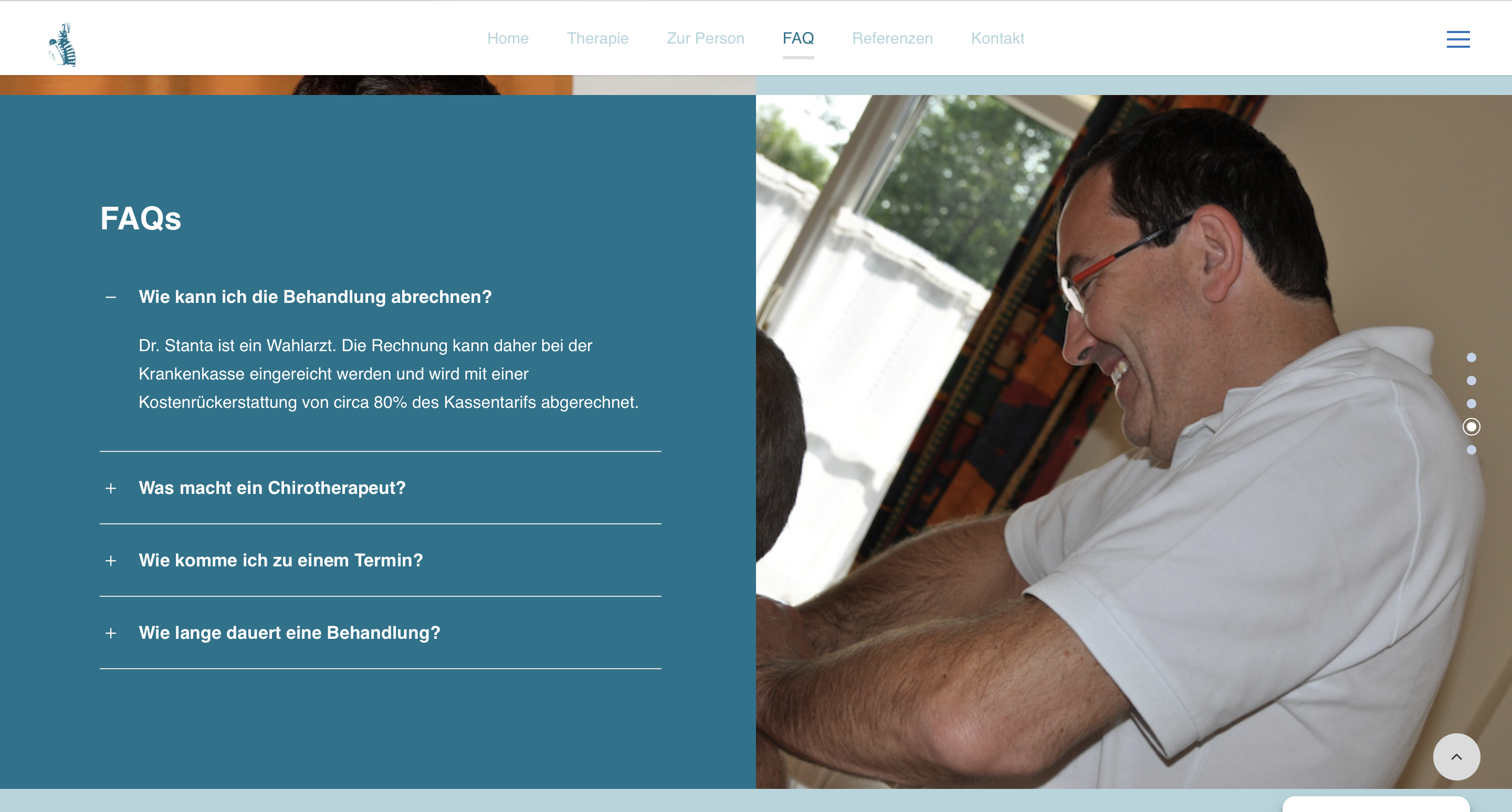 Wir entschieden uns gemeinsam mit Herrn Dr. Stanta für einen One-Pager, auf welchem alle Tätigkeiten und Leistungen für Kunden und Interessierte angeführt werden. Ein One-Pager ist eine Internetseite welche nur aus einer einzigen Seite besteht und keine Unterseiten besitzt. Dadurch ist diese Variante die kostengünstigste im Bereich der Websites bei Alpsware.
The content was taken over from the previous website, which is why the project was completed very quickly. Good to know: If the content and images/photos for a website already exist, we can present the first draft within a week.
The redesign of my digital business card was carried out by Alpsware in a very short time. I am very satisfied with the implementation and the ideas that were brought in by the team.