I
n the middle of the pandemic, Christiane Benger and Gisela Meran from Carinthia approached us with their idea. Their vision was a website where you can discover historical places. At these selected sites, accommodations and/or locations for vacations or events should be offered. Together we set to work to turn this idea into reality. After a few weeks the website schlosszimmer.at was born.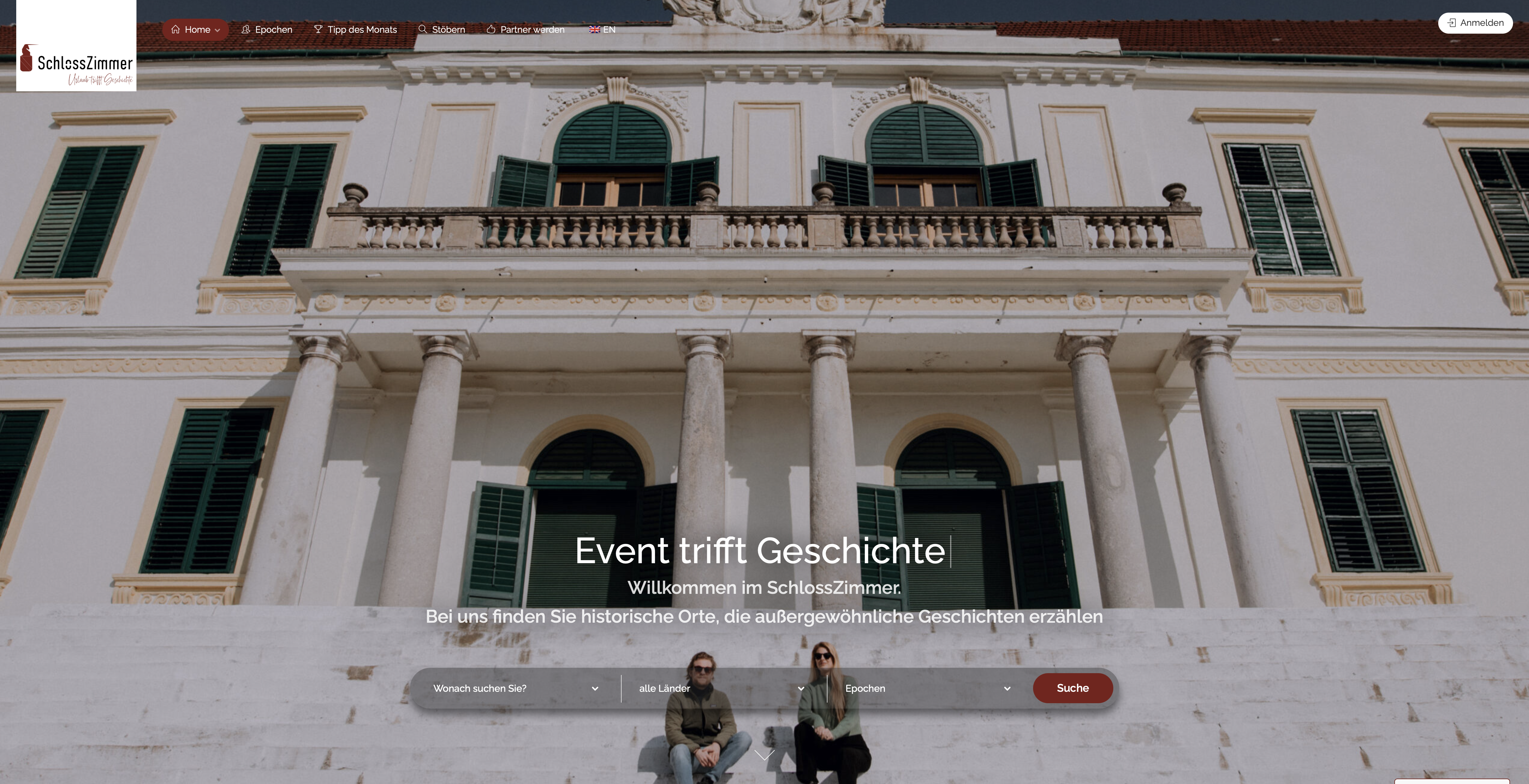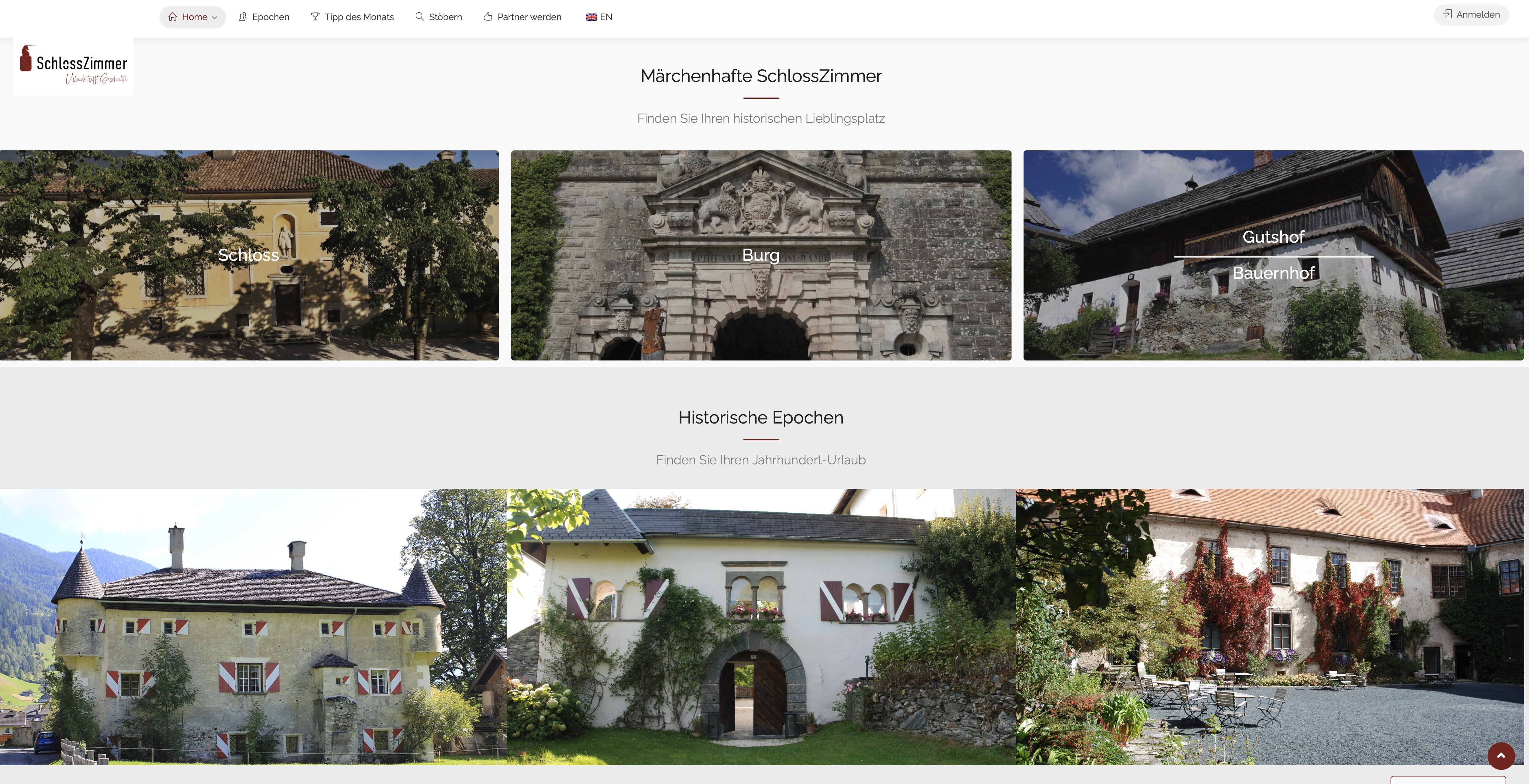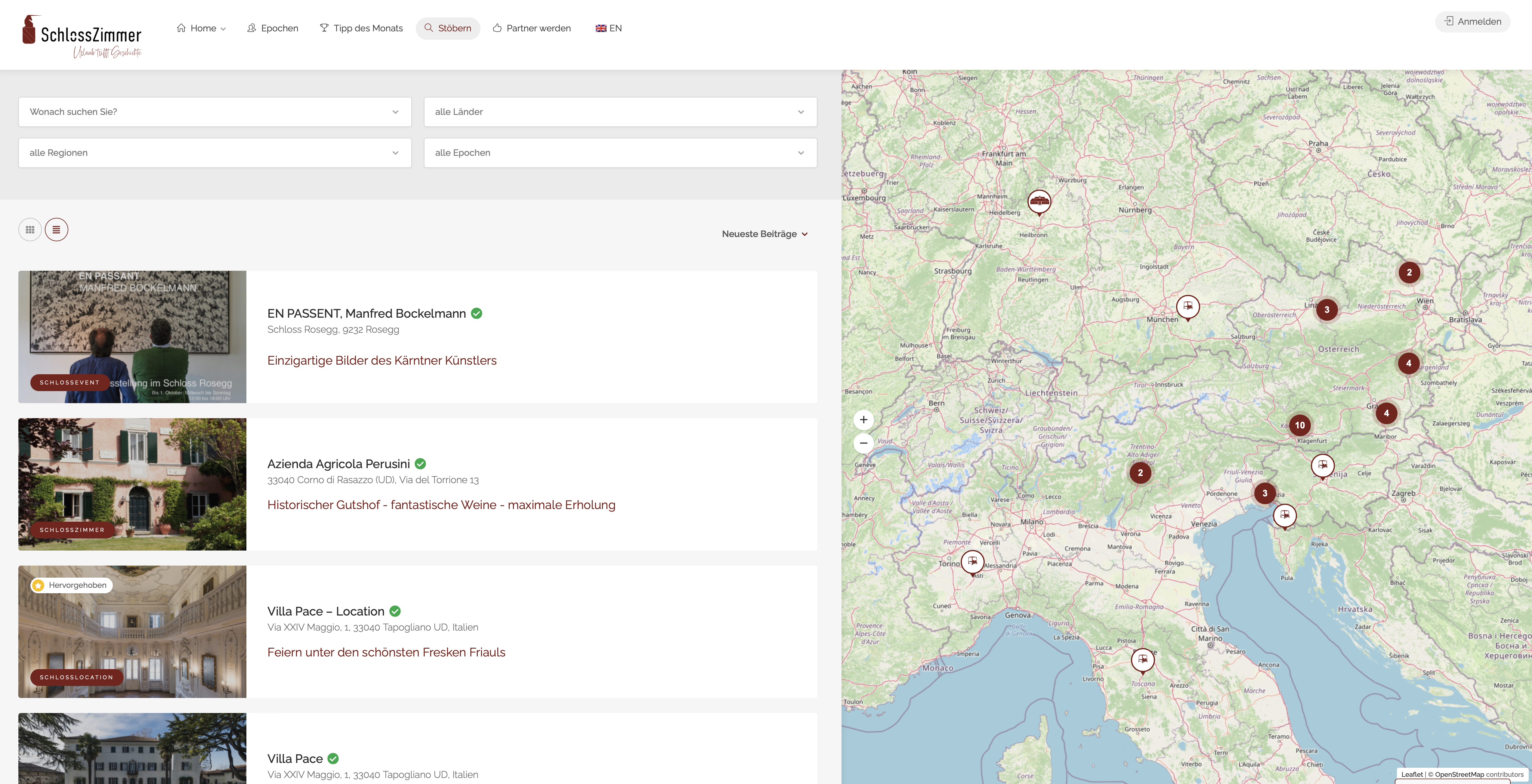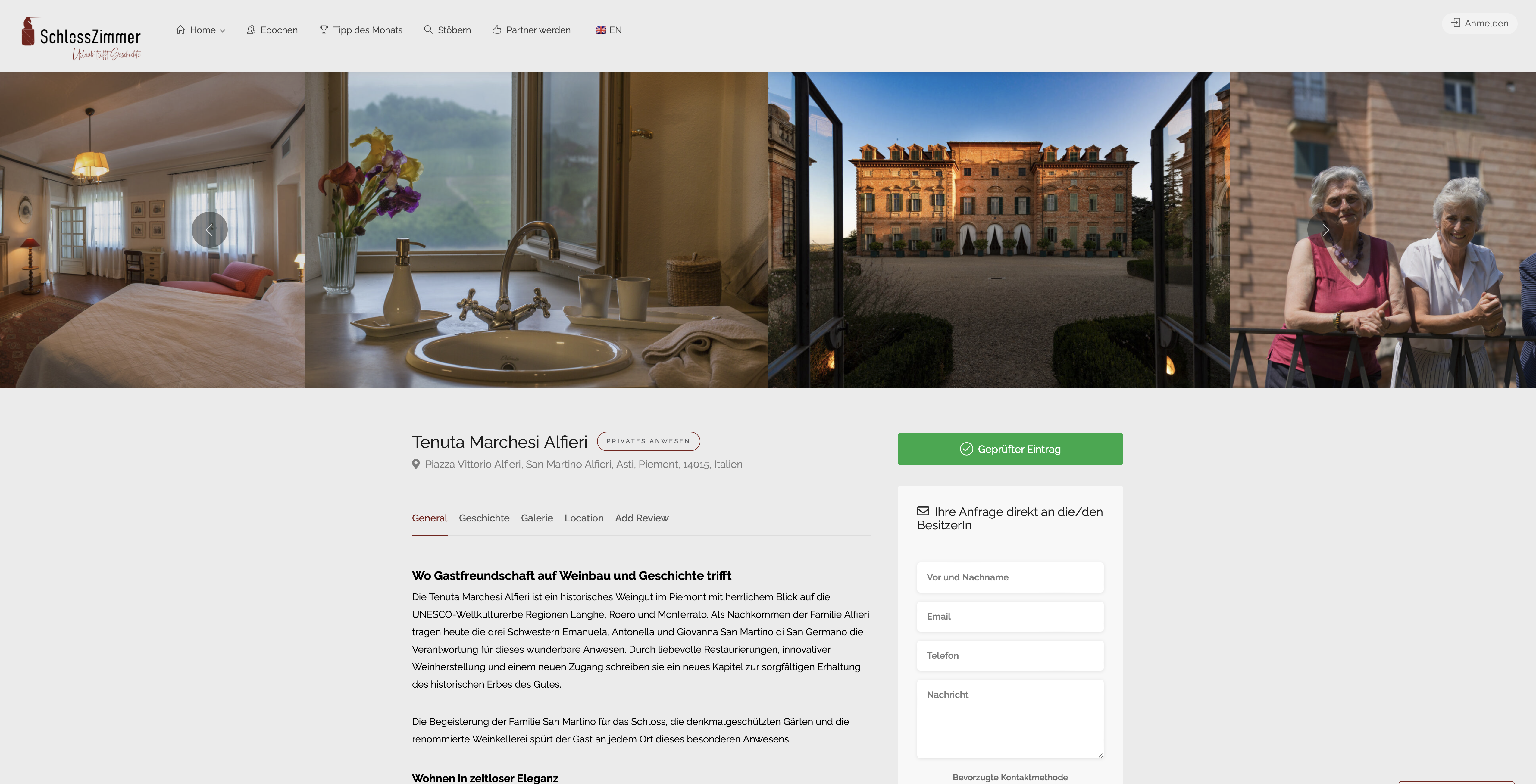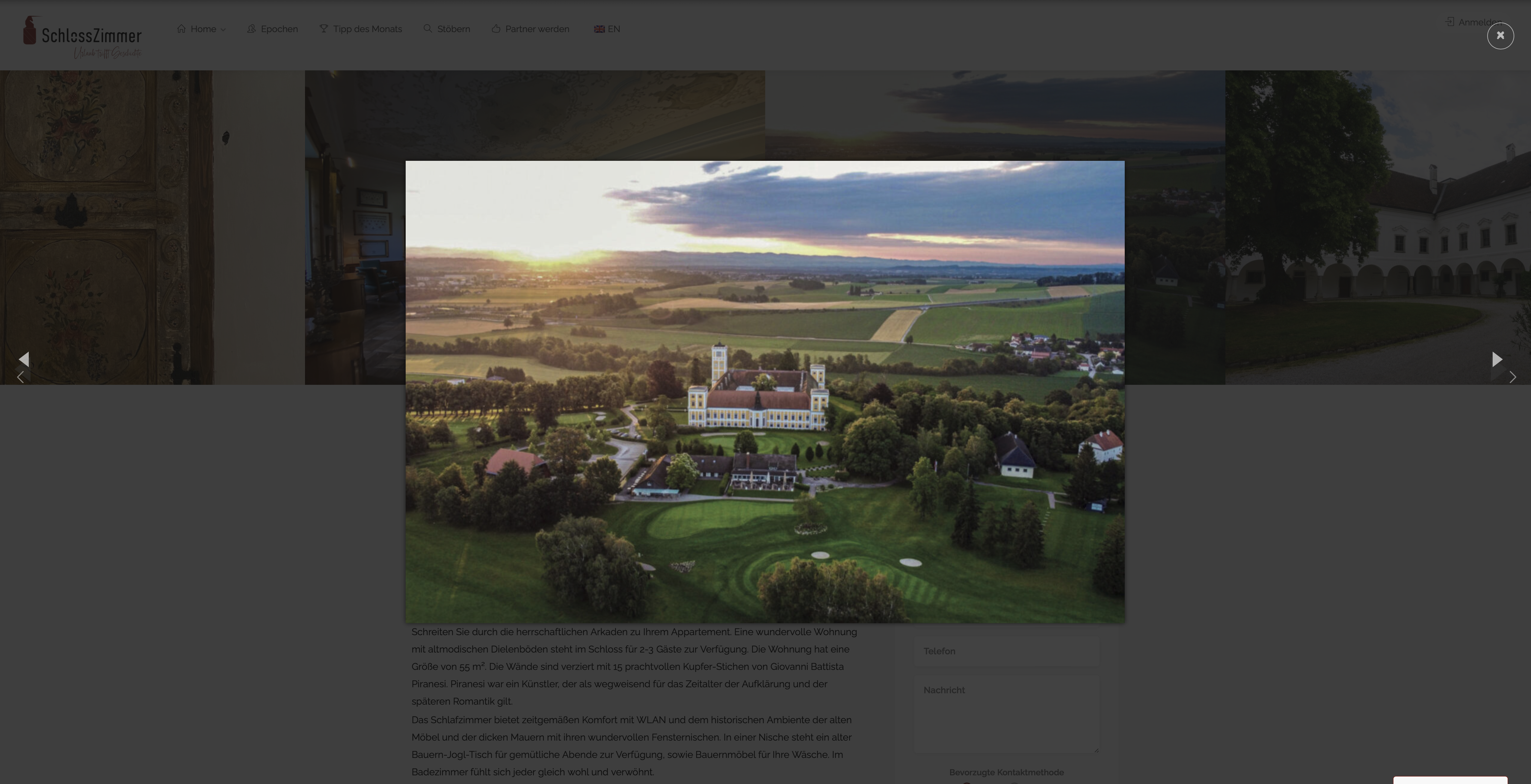 Right after the first meeting it was clear to us that a simple website would not be enough. A comprehensive platform had to be created on which the many possibilities around the historical objects could be displayed. We immediately started with the conceptual design, in which we worked closely with the two ladies through feedback loops.
The intensive exchange of ideas, strategic considerations and design proposals as well as constant improvements required a highly flexible technical solution. In this way, we were able to ensure that the customer's wishes were always fulfilled.
In the end, the result was a platform of a special kind. On SchlossZimmer, these special historic places can now be found and admired for a fairytale holiday or to plan an event in a special ambience. Feel free to browse for yourself!
We have been working with Alpsware since 2021 and are completely delighted with their competence in the task and patience with the customer.