A
website of the client Wanda Floristik already existed. Wanda and Kurt Glantschnig wanted a new, modern website for their company. In addition, the corona pandemic gave rise to the idea of opening a site extension by means of a web shop. Here the customer is offered the possibility to look around online and order various products, which can be picked up or delivered on site as desired.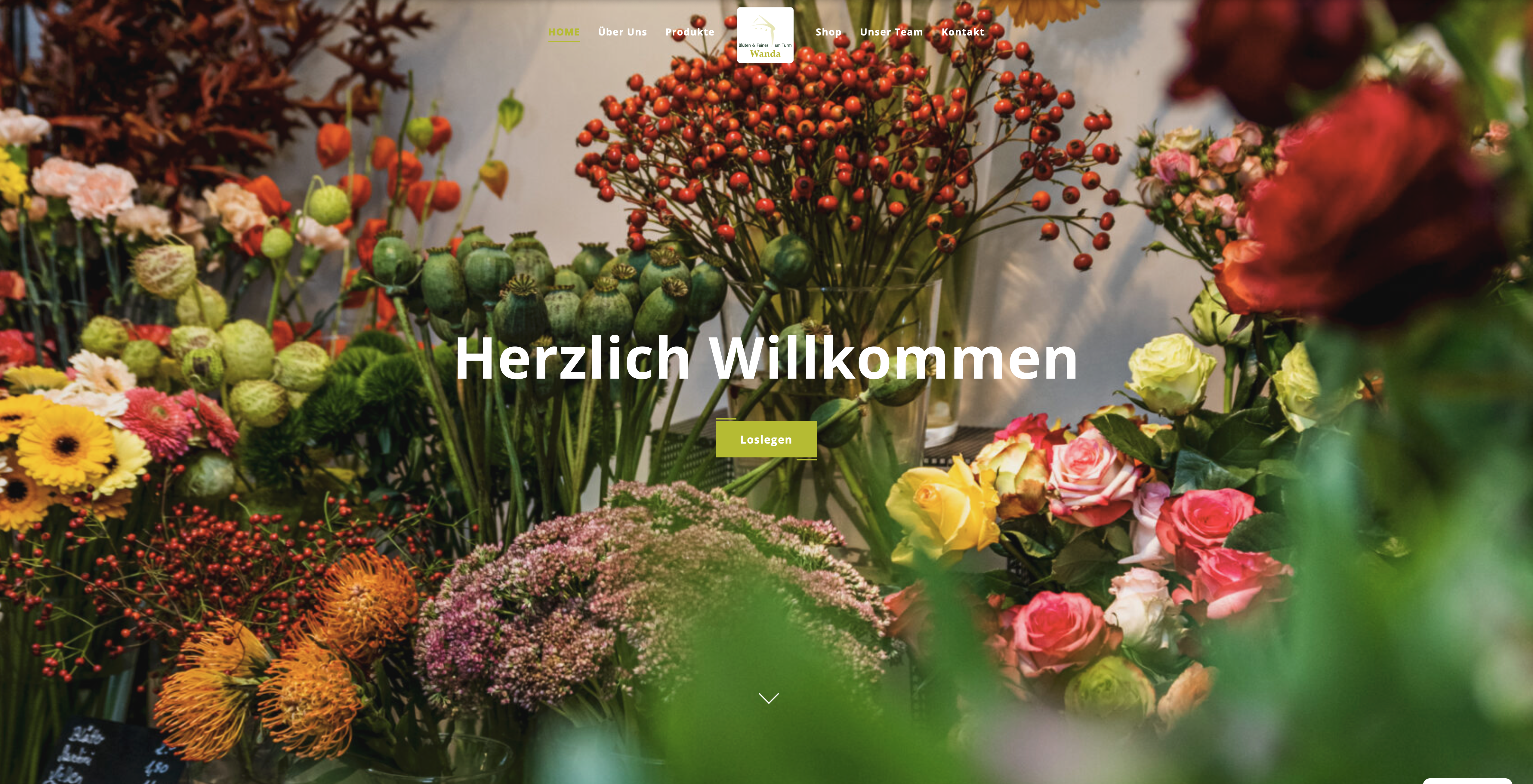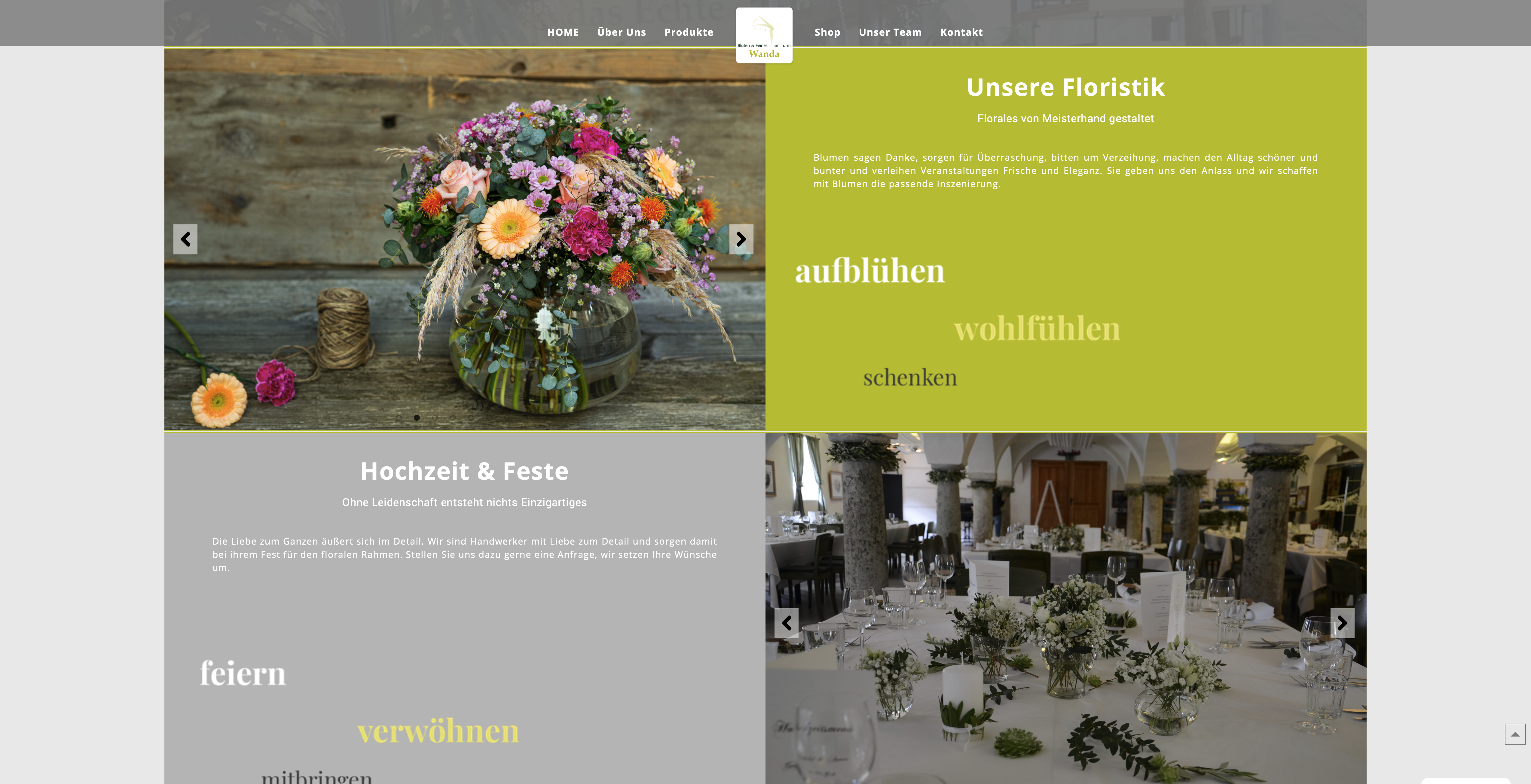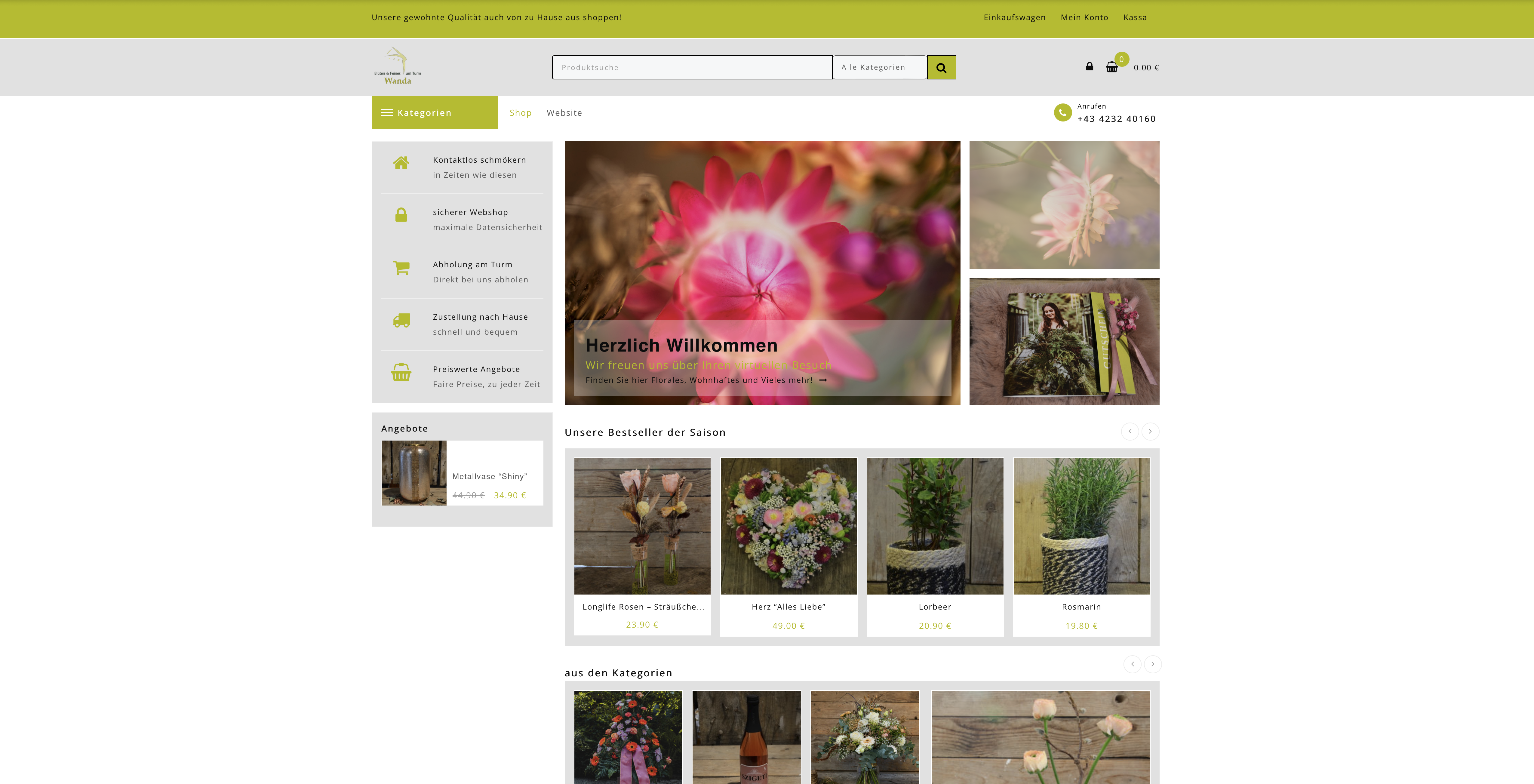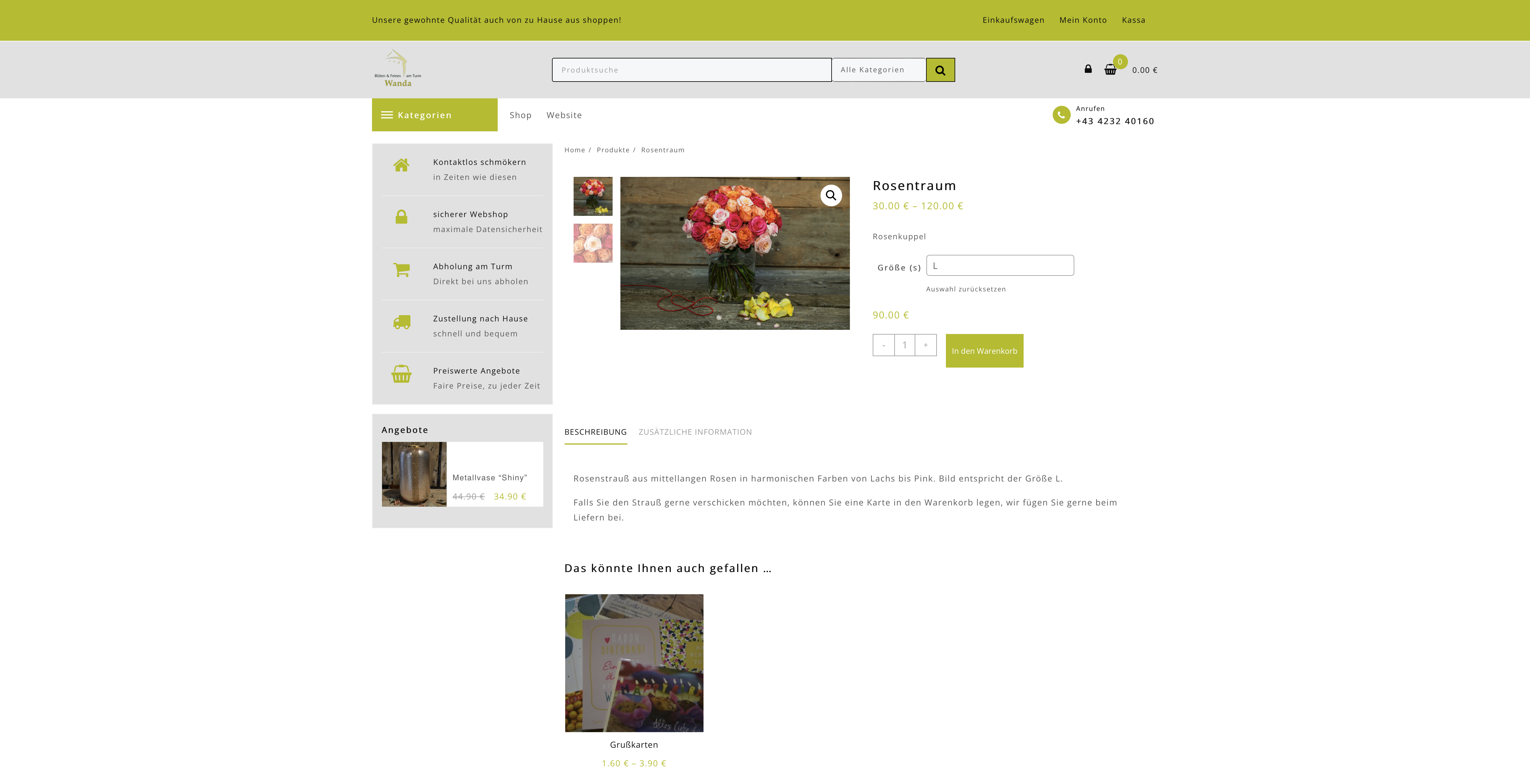 After discussing the initial situation, a detailed concept for the creation of the new website was written. The client's objective was to integrate individual elements of the previous website into the future one. Subsequently, the practical online shop was created and linked to the homepage. Due to the close cooperation with the client, we were able to realise the project within 2 months.
It is a pleasure to work with someone whose quality standards are equal to ours. Our ideas were implemented in a timely manner and we were very satisfied with the technical realization.