I
mmerse yourself in the multifaceted world of wine. On the new platform of the Carinthian Winegrowers' Association, interested visitors can find everything worth knowing about Carinthian wine.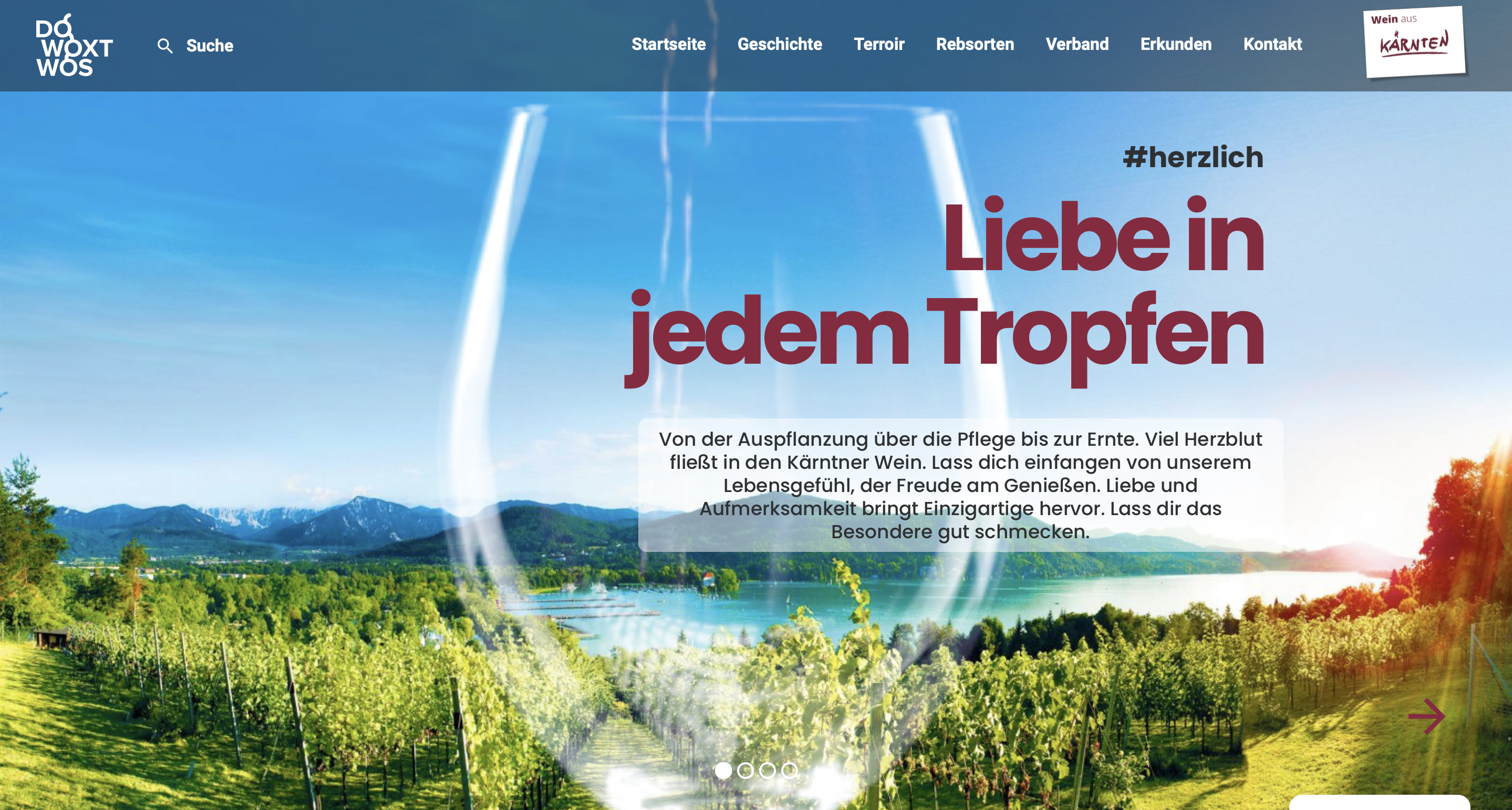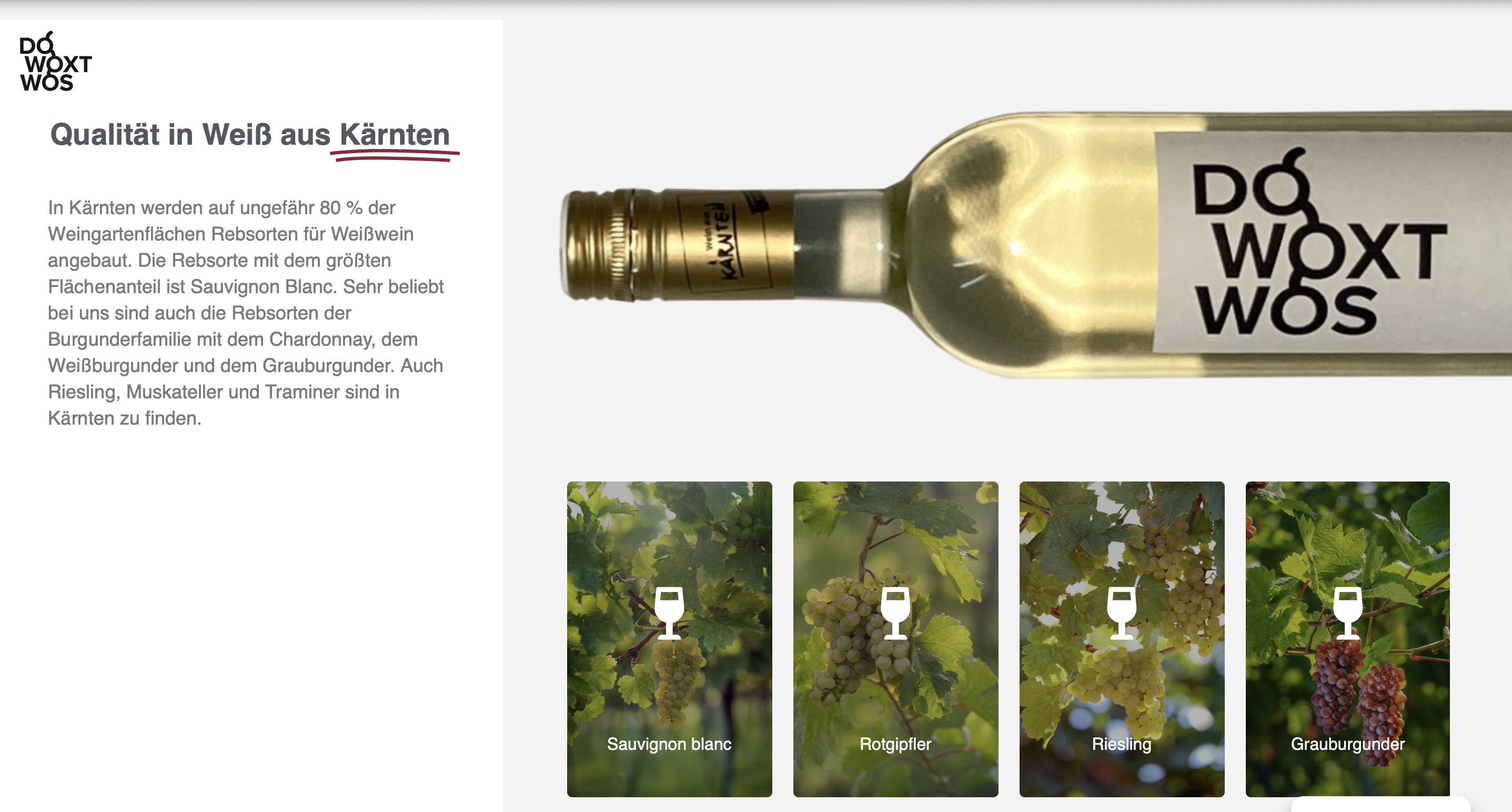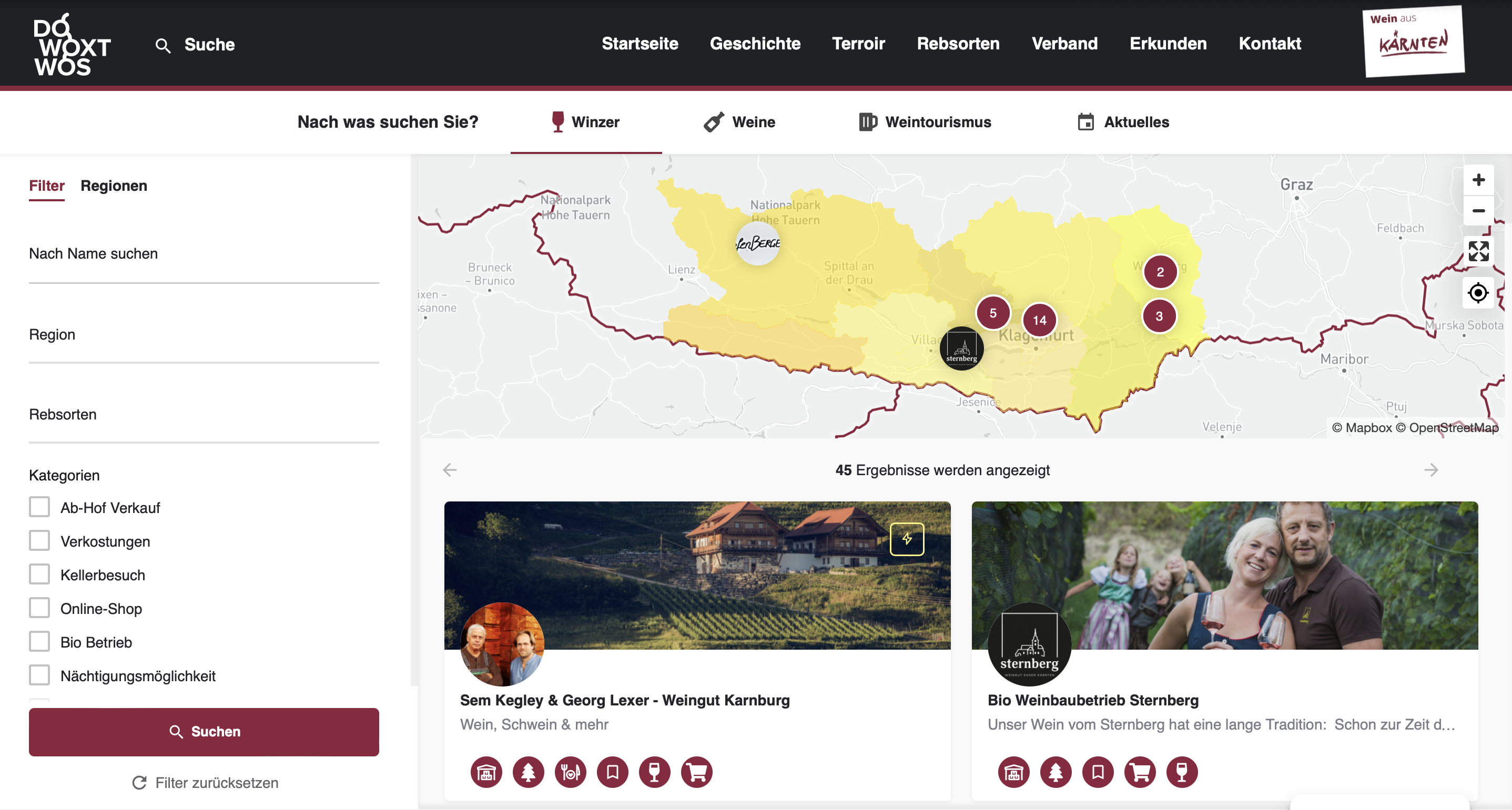 The Carinthian Winegrowers' Association had an existing website, but it was time to modernise it. The client provided us with a very detailed specification, which made the website creation much easier. In addition, the Winegrowers' Association wanted the platform to be as dynamic as possible, making it easy to manage.
The aim of this project was to give wine from Carinthia a platform and make it more visible nationally. The main focus is on marketing. All winemakers from Carinthia are listed uniformly and clearly on the platform and it is possible to purchase various marketing packages. This allows vintners to decorate their own profiles with pictures, add information about the wines or link social media channels.
The growth of the Carinthia Winegrowers' Association has made it necessary to update our web presence to reflect the times. We experienced a convincing presentation from Alpsware and then commissioned them to redesign our website. We are thrilled with the professional, innovative and fast cooperation. [TRANSLATED FROM GERMAN]